We offer Express Bail Bonds in Las Vegas Service, which is a 24 hour 7 days a week bail bond option that is dedicated to helping individuals regain their freedom. At eBAIL bail bonds, we are the best option for defendants because we have the experience and the resources to ensure that our clients are granted their legal right to obtain freedom until their scheduled court date. Our phone lines are open for defendants to call at any time, and family members can meet with our bail bond staff, or we can come to you if you are within our service area.
What is a Bail Bond?
Bail bonds are financial arrangements that are established by a judge in a court of law. The financial value is based on the monetary amount that a judge sets in order for a defendant to qualify for release. Defendants have the option to pay the entire bail amount directly to the court, or a defendant can pay a percentage of the bail amount by using our express Las Vegas bail bonds service.
Also, see: North Las Vegas Detention Center
How Does A Bail Bond In Las Vegas Work
After a bail bond agency has paid a defendant's bail amount, then the jail will work in conjunction with the bail bond agency to arrange an immediate release for the defendant. Upon a defendant's successful release, a Las Vegas bail bondsman is responsible for ensuring that the defendant shows up for court on the assigned date.
If the defendant does not show up for court, then the bail bond agency has the authority to claim all collateral properties and assets that are associated with the bail. In conjunction, if a family member or a friend has offered a collateral item or property to secure the bail on the defendant's behalf, then the bail bond agency can claim the collateral without obligation of returning the collateral item to the family member or friend. In addition, a Las Vegas bail bondsman has the legal authority to locate, detain and return a defendant to a jail facility if the defendant does not appear for an appointed court date.
Local Jails in the Las Vegas Area:
If a family member or friend wishes to bail out a defendant that is located in the following jails: City of Las Vegas Detention Center, Clark County Detention Center or Henderson Detention Center, then we are able to provide express bail services to initiate the release of the defendant. Release times can range from 6-12 hours after a defendant has been detained; however, we do not have control over delays that may occur within the jail facility, such as downed computers or emergency lockdowns.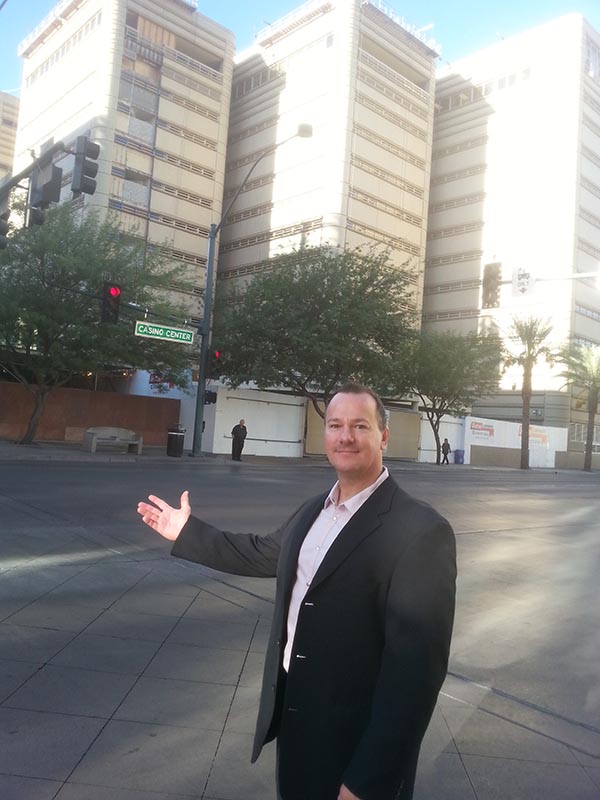 How to get an Inmate out of the Local Jails?
There are a number of options that individuals can utilize to initiate the release of a defendant. Listed below are the ways to have a defendant released from a holding facility:
Hire an Attorney
Hiring an attorney is usually recommended for cases when a defendant is not granted bail by a judge. In all other scenarios, it is best to contact a Las Vegas bail bondsman first because using an attorney can result in a defendant being held in jail for days or weeks before an attorney can see a judge. A Las Vegas bail bondsman can have a defendant released from jail in 6-12 hours after detention.
Pay the Full Amount
Paying the full bail amount is the most expensive option. It is also the most unnecessary option as bail bonds in Las Vegas do not mandate a payment in full in order to have a defendant released. Paying a full bail amount is similar to setting a pile of money on fire.
Pay Only 15% by Purchasing a Bail Bond
Paying a 15 percent fee of the bail amount is the best option that is granted by Nevada state law NRS 697.300. A fifteen percent bail gives the defendant the opportunity to expedite the bail process, and it also allows the defendant to save a significant amount of money. Our Las Vegas bail bonds service has the leverage to pay the bail amount through the structure of surety bond systems.
Are there Payment Options?
In certain cases, our Las Vegas bail bonds service allows payment arrangements for responsible and trustworthy clients. If a payment option is not honored, a Las Vegas bail bondsman can revoke bail and immediately escort a defendant back to jail. A bail scenario is a very serious situation, and defendants should always honor their commitment to pay their bill.
Also, see: North Las Vegas Jail Inmate Search
Express Bail Bonds in Las Vegas Service
The number one priority at eBAIL is to help your family member or friend get released from jail as soon as possible. We are trustworthy and highly recommended by local attorneys and other legal professionals. Our bail system is designed to be fast and precise. We are state-licensed, and we are accredited by the BBB. We treat all of our clients with respect and we believe that everyone deserves a fair opportunity through the legal system. We are not in the business of judging defendants; our number one goal is to help our clients exercise their legal right to be released from jail as quickly as possible.